Updated in 2022 to add a few more companies.
When you prefer USA made products, you support American manufacturing, American jobs, and American values. This improves the country's long term economic independence, lowering our reliance on countries who do not share our values or laws.
The raw materials, refinement, preparation and assembly sometimes involves multiple countries in some way or another. This leads to grey areas like being partially USA made or "assembled" in the USA.
The FTC regulates the term "made in USA", defining it as a product where all significant parts are of US origin and all significant processing is done in the US. I am limiting this list to products that appear to meet the strict FTC standard.
I am also limiting it to strength equipment and conditioning / Crossfit equipment, in line with the overall focus of Two Rep Cave. No apparel, water bottles, or anything else that's loosely "fitness" related.
For some specific products, see our separate USA Made Dumbbells List and USA Made Weight Plates List.
---
Stores with a Large Portion of USA-Made Products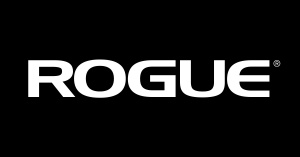 Rogue is the leading icon in the functional training / Crossfit equipment industry. They have built a reputation based on outstanding customer service, leading-edge high-quality products, sponsoring the Crossfit Games and being active in the fitness community.
They have a 600,000 sqft manufacturing plant in Columbus, OH.
Their Made in the USA page includes over 900 products in several categories:
– Iron Plates
– Power Racks, Squat Stands, Rigs
– Gym Accessories
– Bars
– Kettlebells
– Strength Equipment
– Lifting Straps
– Bodyweight & Gymnastics Equipment
– Supplements
– Conditioning Equipment
– Mobility Tools
– Strongman Equipment
---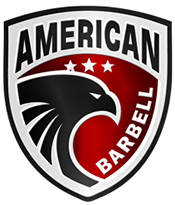 American Barbell pioneered the first hard chrome plating and Cerakote coating on barbells and the first urethane bumper plates.
Look for their "Made in the USA" note in each product description.
Their USA made products include:
– Bars
– Squat Stands
– Rigs
– Power Racks

– Cable Attachments
– Plyo Boxes
– Jerk Blocks
– Gymnastics Rings
– Technique Plates
---

Founded in 1998 to provide articles and seminars for athletes, and later expanding into selling equipment.
A portion of elitefts's equipment is made in the USA, marked on the product pages.
Strongman Equipment
Bars
Power Racks
Benches
Weight Storage Racks
Powerlifting Accessories
---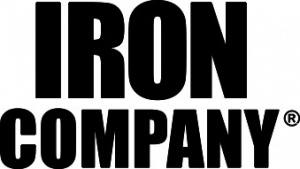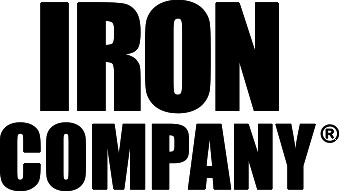 Established in 1997 as one of the very first online fitness equipment stores.
They have several categories of made in the USA products. The Iron Grip dumbbells they resell are one of the only USA-made urethane dumbbells.
Bars
Cardio Equipment
Dumbbells
Kettlebells
Acceessories
Flooring
Strength Equipment
Weight Plates
---


Founded in 1980, Sorinex still makes most of their equipment in the US. And they make a lot of stuff:
Racks & Rigs
Bars
Benches
Storage Racks
Sleds
Medicine Balls
---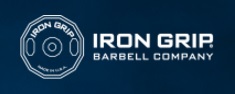 Founded in 1993, Iron Grip specializes in a small line of weights and makes all of them in the US. They famously supply 24 Hour Fitness.
Urethane Dumbbells
Urethane Fixed Barbells
We included them in our urethane dumbbells comparison.
---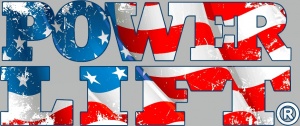 Power racks, lifting platforms, benches, machines, and accessories. Note that only their own branded products are USA made, not necessarily the products they resell. Check the product pages for the prominent USA made note.
All Power Lift products are proudly Made in the U.S.A.

https://www.powerliftusa.com/about/FAQ
---

Legend Fitness is known for full commercial grade equipment found in many commercial gyms throughout the country. They are expensive but one of the very best.
Legend Fitness has been manufacturing fitness equipment in the United States since 1977. Today, all of our products are manufactured in our Knoxville, Tennessee facility, which we expanded into in 2012.

https://www.legendfitness.com/faqs/general-info-faqs/
Power Racks
Lifting Platforms
Weight Machines
Weight Benches
Dumbbell & Plate Storage Racks
Barbells
Speed & Agility Products
Attyguy's basement gym that we featured has several pieces of Legend equipment.
---

Black Widow Training Gear started in 2009 by a welder who was known for custom making all kinds of specialty bars and other equipment for people. They now offer a standard selection of equipment based on their custom designs.
We design, produce, and test all products ourselves. All of our training gear is made out of heavy duty steel and built in the USA.

https://www.blackwidowtg.com/aboutus.asp
Cable Attachments
Power Rack Attachments
---

Wright Equipment is an Alabama company that became widely known for their bumper plates in the early 2000s. They have since expanded to many other products.
Use our code TWOREP for 5% off at Wright.
We currently manufacture over 100 items in the great state of Alabama.

https://wright-equipment.com/collections/usa-made-fitness-equipment
Power Racks & Rigs
Rack Attachments
Benches
8-Sided Dumbbells
Sleds
Machines and Stations
Bumper Plates
Barbells
---

Also known as Capps Welding. They have been making the Texas Power Bar and other Texas bars at their shop in Irving, TX since 1980.
Their USA made barbells are known for having some of the most aggressive knurling of all powerlifting bars out there.
We've written a few guides and reviews that include the Texas bars.
---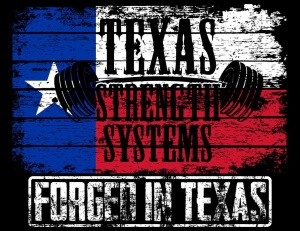 Texas Strength Systems is a manufacturer and large gym in San Antonio where they host powerlifting meets. They partnered with Mark Rippetoe to make a Starting Strength line of equipment (see our Starting Strength equipment article). Their equipment is USA made.
Power Racks
Benches
Strongman Equipment
Monolifts
Weight Machines
Starting Strength Equipment
Platforms
Any weights that they sell such as bars, dumbbells and plates are from other suppliers and not necessarily USA made.
---

Since 1979. Their American-made weight lifting belts are regarded as some of the best belts on the market. After all these years they have remain focused on weightlifting/powerlifting belts, with just a few related accessories.
---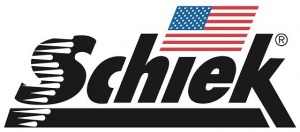 Schiek started in 1991 making lifting belts and expanded to gloves, straps and wraps.
"Most" of their weightlifting belts and other products are USA made. Check each product page to be sure.
Their belts are also sold on Amazon.
---

Founded in 1988. Known for their grip training tools. They have a pretty good range of other exercise equipment too. Most of their products are USA made. The racks are imported. Check the product pages to be sure.
Barbells
Grip Trainers
Sandbag Trainers
Gym Bags
Sled Harnesses
Dip Belts
Benches
---
A very small company (they don't even have a logo) that makes all their fitness equipment in their shop in Canton, OH. They have been around for a few years now and have gotten great reviews in forum discussions.
They focus narrowly on a couple dozen pieces of specialty equipment like safety squat bars and belt squats. None of it is cheap, but it's well made.
---

American-made weight benches, power racks and squat racks. The power racks are their best sellers and are highly customizable with multiple color combinations, components, and additional attachments.
Use our discount code TWOREP10 to get 10% off!
Stray Dog Strength products are manufactured in a state of the art manufacturing facility in Columbus Ohio, that first opened its doors in 1911. We utilized a computer aided manufacturing (CAM) process to ensure all parts manufactured to meet our strict criteria. Our products are made out of USA steel in the USA.

https://straydogstrength.com/quality/
---

The first company to offer what is now known as "crumb" bumper plates made from recycled rubber. Their bumper plates and change plates are 100% USA made. Some bumpers that other companies sell are actually made by Hi-Temp.
---
All of their fractional weight plates are pressed and coated in PA. Sizes from 1/4 lb on up. They also have a unique design of fractional plates that fit over the inside of most fixed dumbbell handles.
They also make a wooden deadlift jack.
---

In business since 2008. They make a few models of endless rope trainers that are all made in the USA.
We are proud to say that all of our products are made in the United States of America, according to the highest quality standards.

https://www.ropeflex.com/aboutus
---

Since 2011. Unique skull-head and other kettlebells, cast in American foundries. I featured these in my Many-Faced Kettlebells article.
---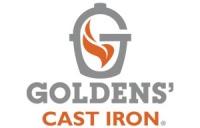 During the 2020 corona lockdowns this 19th century company filled the supply void by starting their own line of USA made kettlebells and dumbbells.
A 5th generation family-owned company with 138 years of American-made industrial cast iron experience

https://www.goldenscastiron.com/about/
---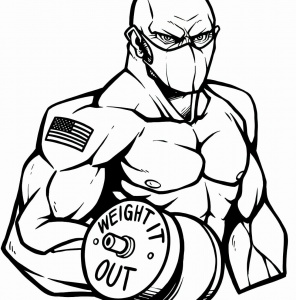 Clear-coat steel powerlifting plates made in the USA. New 2020 company.
See my review of their plates.
Use our coupon code TWOREP for 5% off.
---


A new 2020 company based in Reno, NV with several pieces of USA made fitness equipment.
All Grey Man Gear™ products are made in America and used worldwide by US and NATO Military Forces as a part of all BeaverFit Performance Lockers.

https://www.greymangear.com/about
Use discount code TWOREP at Grey Man Gear for 10% off!
Sleds
Crumb Bumper Plates
Sandbag Trainers
---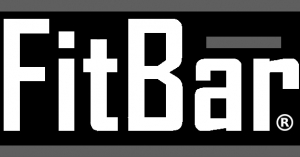 Tons of grip training and pull up training equipment. Most of it is USA made. They also note on product pages the ones that are not USA made, which is helpful.
---

Leather weightlifting belts, including some made in partnership with Starting Strength and Barbell Logic.
---

Their cordura training sandbags and kettlebell sandbags are made in Denver, CO.
Our USA-made gear is designed to be virtually indestructible and every product is tested and refined by some of the world's toughest functional and tactical athletes at our 12,000 sq. ft. Brute Force Headquarters and Training center in Denver, CO.

https://www.bruteforcetraining.com/pages/about-us
---

Hand grippers made in the USA. Similar to IronMind and Heavy Grips, which they also sell, oddly enough.
---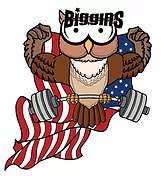 Formed in 2020. Currently only has iron weight plates. Their site says they plan on making kettlebells and dumbbells soon.
---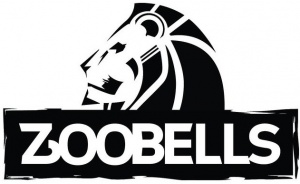 Unique kettlebells in the shapes of animal heads and others. This is one a one-man operation run by the owner Joe since 2014.
From the artists rendition, to the engineering to the foundry pouring the iron, every aspect of ZOOBELLS was made by American hands.

https://www.zoobellsusa.com/pages/about-us
---
Stores With a Few USA-Made Products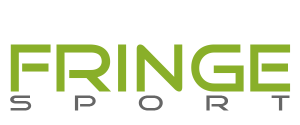 Fringe offers a 365-day 100% guarantee on everything they sell. They even pay to ship it back in the first 45 days.
Their USA made barbells and other products include a few they added in 2021:
– Bomba Bar v3
– CeraColt Bar
– Lone Star Power Bar
– Crumb Bumper Plates
– Climbing Ropes
We featured their Bomba Bar v2 as one of the best all-purpose bars you can get for the price.
---

Founded in 1967 and known for their high quality weights. Only a few Ivanko products are made in the USA. On the product page look for the small USA flag or "Made in USA" in the details.
Urethane Dumbbells
Urethane Plates
Urethane Fixed Barbells
Ivanko's machined plates are included in our machined olympic plates comparison.
---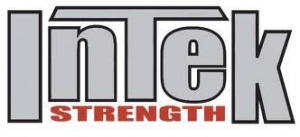 Intek increased their USA-made offerings in 2021. Look for the big American flag on select products.
Modular Functional Bar
American Power Bar
Kraft Raw Barbell
Lightweight Technique Bars
Delta Stainless Steel Dumbbells
Kraft Raw Steel Dumbbells
Kraft Iron Plates
---

As the name suggests, rubber flooring is most of what they sell, although they have sister sites all operating under Inc Stores. Many of their rubber mats and rolls are made in the USA, noted in the product details.
We featured their 4×6 rubber mats in our gym flooring guide.
---
WaterRower makes their wooden rowers in Warren, Rhode Island. Their metal rowers are not USA made.
---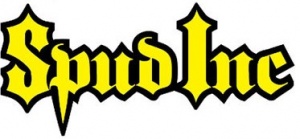 Spud, Inc is known for their specialty straps used for various applications in weight training and powerlifting that they have been making since 2006. Their straps are highly regarded as being safe and dependable.
Their USA made products include many strap type products such as safety suspension straps, dip belts, weight belts, lifting straps, etc.
You can also get most of their straps from Rogue.
---

You can find Life Fitness exercise equipment in many commercial gyms. They also own the Hammer Strength and Cybex brands.
Hammer Strength Home Multi-Adjustable Bench
Hammer Strength 12-Sided Urethane Plates
Hammer Strength 12-Sided Urethane Dumbbells
Hammer Strength Olympic Weightlifting Bar
Hammer Strength Power Bar
Hammer Strength Curl Bar
---

The company started as Gibson Athletic, originally only selling gymnastics equipment. They created the Rage Fitness brand many years ago to sell functional training and strength equipment.
Their USA made category notably has a squat rack, some medicine balls, and climbing and battle ropes.
---

They appeared on the show Shark Tank in 2016 with their folding wall-mounted squat rack, the first of its kind. Since then they have grown to a few dozen employees and have a small number of USA-made products.
Profile squat racks
Profile pull up bars
Barbells
We compared their folding squat rack to a few others.
---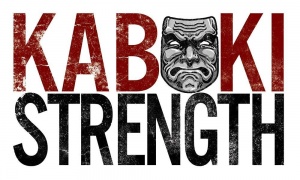 Founded in 2015 by powerlifters, Kabuki Strength offers barbells, some mobility tools, and virtual coaching.
Their barbells are also made in Oregon from American steel. Check the "bar specs" on each page to be sure.
You can also get some of Kabuki's bars and mobility tools from Rogue.
We included the Kabuki Squat Bar in our guide to the best specialty squat bars.
---

The Elite Series adjustable dumbbells are made in the USA.
We compared the PowerBlock dumbbells to a few other adjustable dumbbells here.
---

Titan Fitness makes a large and low-cost selection of strength and conditioning equipment. Many of the pieces are clones of Rogue equipment.
Several of their bars are made in the USA.
---

Established in Cincinnati, OH in 2020.
Their Phoenix squat rack, flat bench, and barbells are USA made.
---

Their steps, blocks and weight plates are all USA made, as noted on the product pages.
---

LPG Muscle makes weight training accessories including fat cable machine handles and some innovative hooks. A good portion of them are USA made. Check each product page to confirm.
---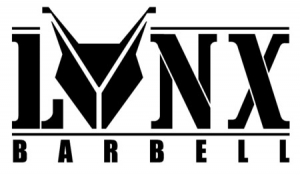 Their squat racks and rigs are USA-made. They have been in business since 2012, flying under the radar of many shoppers.