When you prefer USA made products, you support American manufacturing, American jobs, and American values. This improves the country's long term economic independence, lowering our reliance on countries who do not share our values or laws.
Some workout equipment is almost always made in the US, such as wooden plyo boxes and wooden gymnastics rings. Others like manila battle ropes might be twisted or cut in the US, but the manila fibers come from overseas.
The reality is the raw materials, refinement, preparation and assembly sometimes involves multiple countries in some way or another.
The FTC regulates the term "made in the USA", defining it as a product where all significant parts are of US origin and all significant processing is done in the US. There are grey areas, but that's what they look for.
Note that we're limiting this list mainly to strength equipment and Crossfit equipment.
---
Rogue Fitness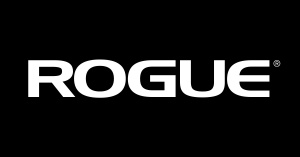 Rogue is the leading icon in the functional training / Crossfit equipment industry. They have built a reputation based on outstanding customer service, leading-edge high-quality products, sponsoring the Crossfit Games and being active in the fitness community.
They have a 600,000 sqft manufacturing plant in Columbus, OH.
Their Made in the USA page includes over 900 products in several categories:
– Power Racks, Squat Stands, Rigs
– Gym Accessories
– Bars
– Weight Plates
– Straps
– Strength Equipment
– Bodyweight & Gymnastics Equipment
– Supplements
– Conditioning Equipment
– Mobility Tools
– Strongman Equipment
---
Rep Fitness

Rep Fitness has been in business in Denver, Colorado (10 miles from Rage Fitness) since 2012, and they have earned the respect of the Crossfit crowd with their high quality equipment. They have always had favorable reviews on online forums and are good with answering questions. Rep's equipment seems to be nearly as high quality as Rogue. Rep isn't a "budget" option that cuts any corners.
Rep Fitness makes all their rigs in the US, using US steel. Their stall mats are also USA made, like many other stall mats.
---
American Barbell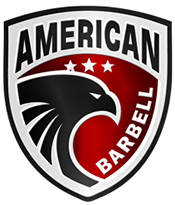 In 2019, American Barbell moved to its new 70,000sq.ft Las Vegas, NV headquaters. The facility includes USA manufacturing, warehouse, offices space, and our beautiful new product showroom.

https://americanbarbell.com/pages/about-us
Their USA made products include:
– Bars
– Squat Stands
– Rigs
– Power Racks

– Cable Attachments
– Plyo Boxes
– Jerk Blocks
– Gymnastics Rings
– Technique Plates
---
Titan Fitness

Titan Fitness makes a large and low-cost selection of strength and conditioning equipment. Many of the pieces are clones of Rogue equipment.
Several of their bars are made in the USA.
---
FringeSport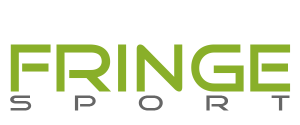 Fringe offers a 365-day 100% guarantee on everything they sell. They even pay to ship it back in the first 45 days.
Their USA made products include:
– Bars
– Rigs
– Gymnastics Rings
– Jump Ropes
– Climbing Ropes
---
Body Solid
Several of Body Solid's olympic bars are made in the USA. You can get them at Body Solid's online store, Fitness Factory.
---
Rubber Flooring Inc.

As the name suggests, rubber flooring is most of what they sell, although they have sister sites all operating under Inc Stores. Many of their rubber mats and rolls are made in the USA, noted in the product details.
---
elitefts

A majority of elitefts's equipment is made in the USA, prominently marked on the product page. They have a full selection of bars, racks, and other equipment, plus a lot of powerlifting gear.
---
Iron Company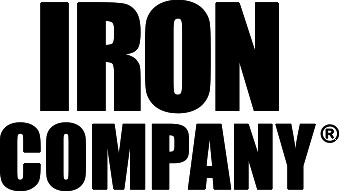 Established in 1997 as one of the very first online fitness equipment stores.
They have several categories of made in the USA products:
Bars
Cardio Equipment
Dumbbells
Kettlebells
Acceessories
Flooring
Strength Equipment
Weight Plates
---
Sorinex


Sorinex has been around for decades and I believe still makes most of their equipment in the US. And they make a lot of stuff:
Racks & Rigs
Bars
Benches
Weight Plates
Storage Racks
Sleds
Medicine Balls
---
Iron Grip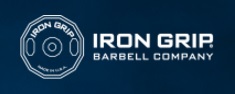 Iron Grip makes all of their products in the US. They famously supply 24 Hour Fitness.
They only make a handful of products: Urethane dumbbells, urethane fixed weight barbells, urethane plates, and bars.
---
Legend Fitness

Legend Fitness is known for full commercial grade equipment found in many commercial gyms throughout the country. They are expensive but one of the very best.
Legend Fitness has been manufacturing fitness equipment in the United States since 1977. Today, all of our products are manufactured in our Knoxville, Tennessee facility, which we expanded into in 2012.

https://www.legendfitness.com/faqs/general-info-faqs/
Power Racks
Lifting Platforms
Weight Machines
Weight Benches
Dumbbell & Plate Storage Racks
Barbells
Speed & Agility Products
---
XMark Fitness

XMark makes a full range of strength and conditioning equipment.
The Missouri Mule Olympic Bar is made in the USA.
---
Wright Equipment

Wright Equipment is an Alabama company that became widely known for their bumper plates in the early 2000s. They have since expanded to many other products.
We currently manufacture over 100 items in the great state of Alabama.
Power Racks & Rigs
Rack Attachments
Benches
Sleds
Machines and Stations
Bumper Plates
Barbells
---
A very small company (they don't even have a logo) that makes everything in their shop in Canton, OH. They have been around for a few years now and have gotten great reviews in forum discussions.
They focus narrowly on a couple dozen pieces of specialty equipment like safety squat bars and belt squats. None of it is cheap, but it's well made.
---
Texas Power Bars

They have been making the Texas Power Bar and other Texas bars at their shop in Irving, TX since 1980.
Their bars are known for having some of the most aggressive knurling of all powerlifting bars out there.