You have several brands of high-quality machined iron plates to choose from today. Among them is Bells of Steel.
Here's the situation. I ran out of room on my bar deadlifting with bumpers, and I needed some thinner iron plates to get me to 400 lbs (eventually). As luck would have it, I had just finished the machined plates comparison article that I could refer back to. Yeah, I consult my own material.
All my top choices were out of stock or a lot higher priced with shipping. I don't like the really thin profile of the Bells of Steel plates, or the color, but what the heck, the specs otherwise are perfect on paper, and I'll give them a shot for a mere $199 and free shipping.
Here's how it went. Ordered a pair of their 45lb machined plates online, got the email confirmation… Oddly, the email didn't include any of my order details at all, just a general confirmation. i was able to get the detailed receipt from my account dashboard. The confirmation email also said they're up to 7 days behind on shipping orders. Fedex picked up the boxes 6 business days later. Their What's in Stock page similarly gives a current 5 business day lead time.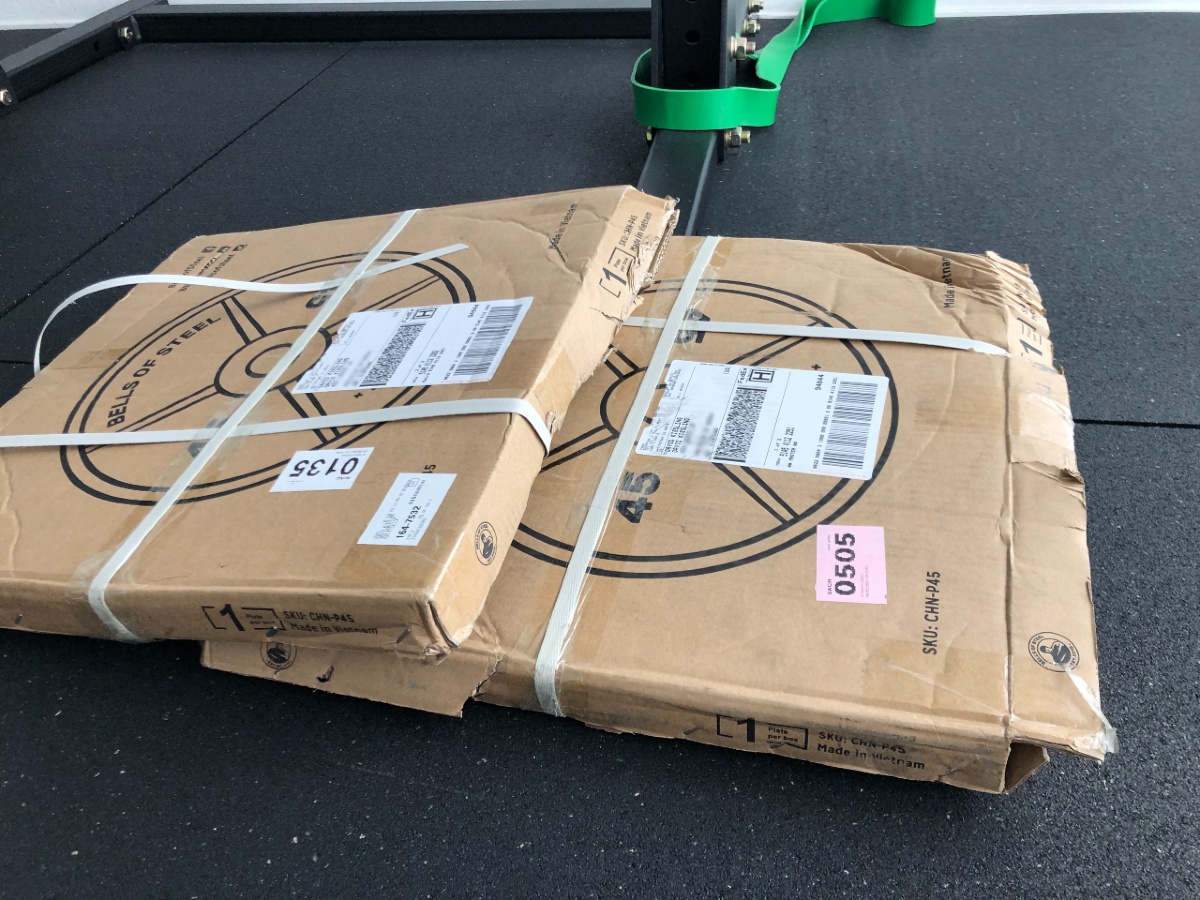 The two shipping boxes, one 45lb plate in each box, barely held up. The above is how they arrived. The plastic pallet straps over the boxes were essential. One strap had broken. The other box was missing its third strap, presumably broken off in transit and not taped on to stay.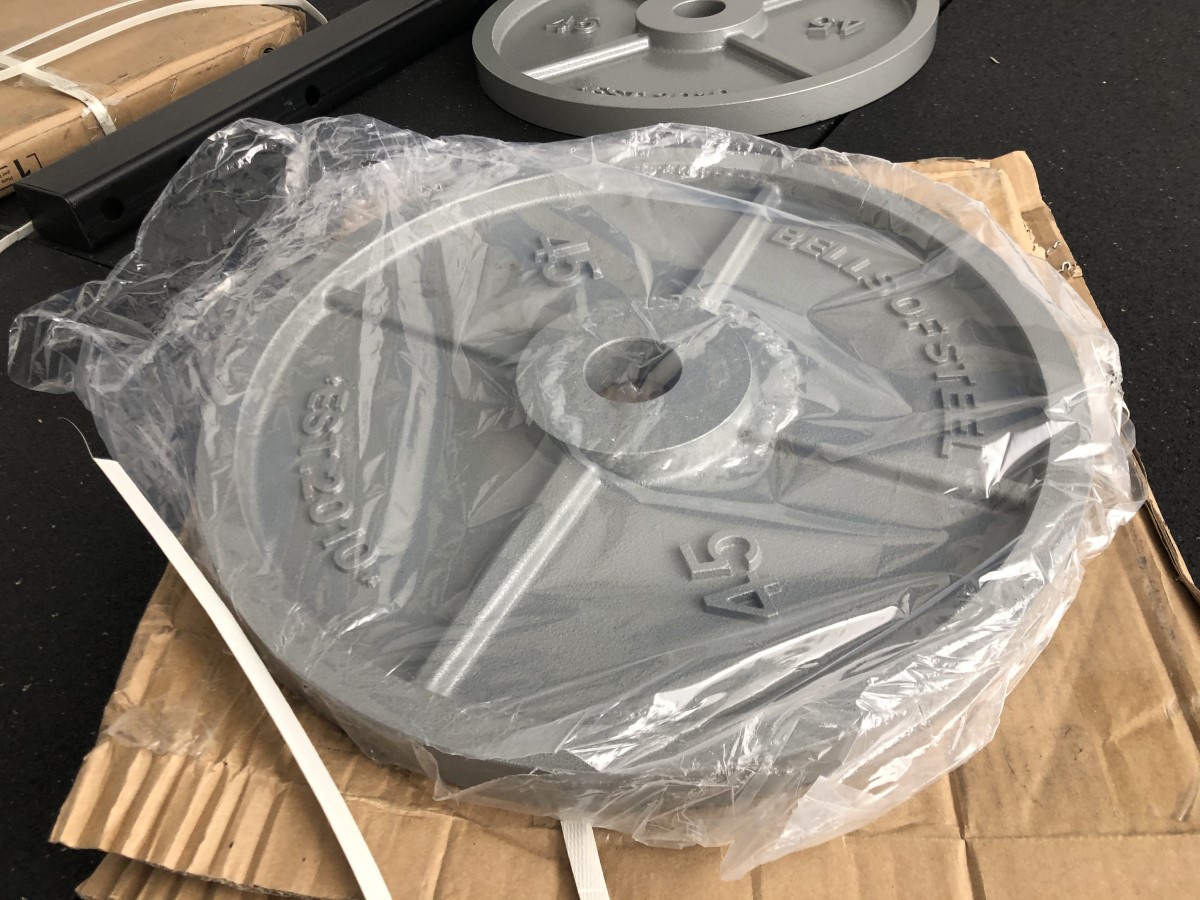 Both plates were also in a plastic bag to protect against moisture. No shipping damage at all to the plates!
I can't fault BoS for the packaging. That's about as good as you can do for packages short of double boxing them, which nobody does. For heavier orders like around 200 lbs+, these would most likely ship on a pallet by a freight carrier, which lowers the likelihood of damage tremendously. Usually freight costs start to make sense what they hit about that weight. I don't know what kind of weight cutoff BoS uses. If you'll need a lot of weight, it's a good idea to order it all at once to get it shipped freight.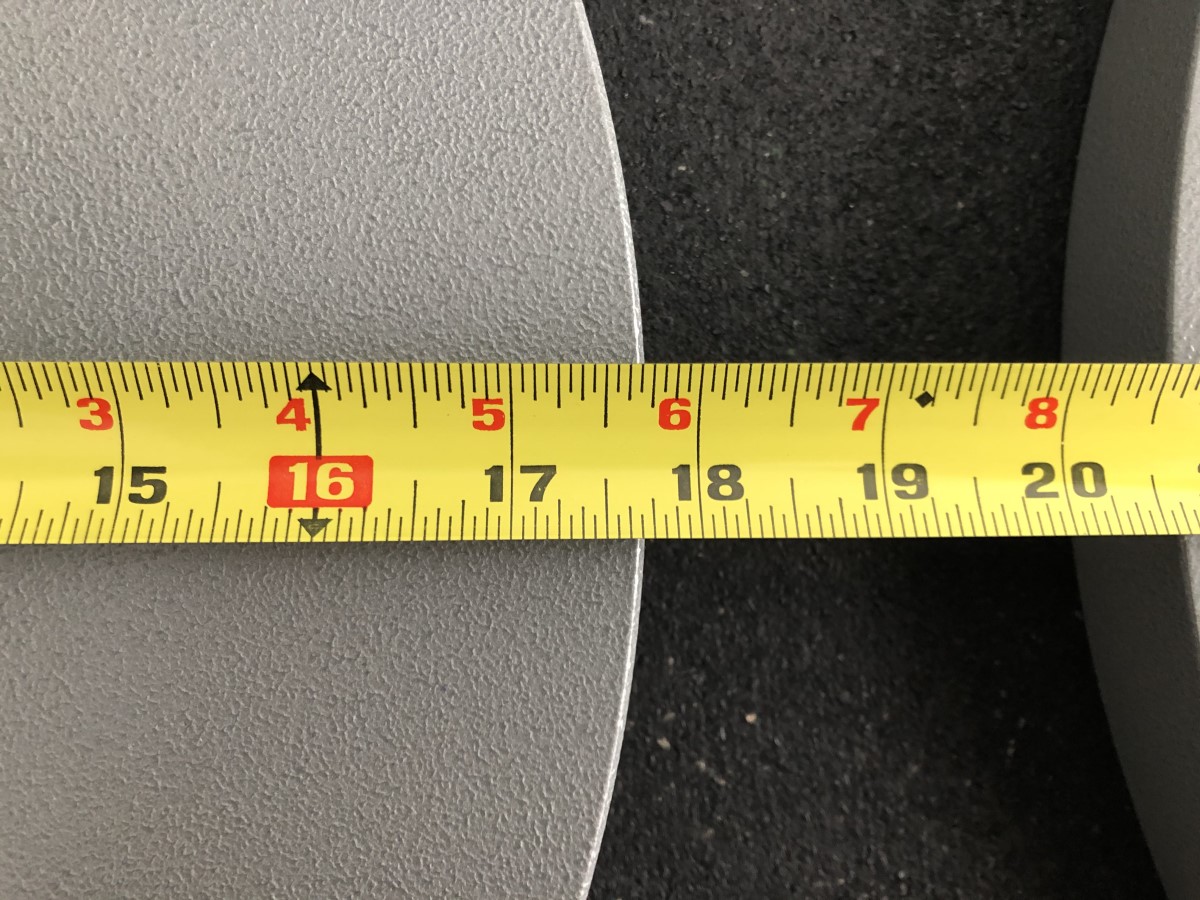 The diameter appears to be 450mm as advertised. I only have a tape measure in inches. It comes in at just under the 17.75″ mark. If it's 17.72″, that's 450mm.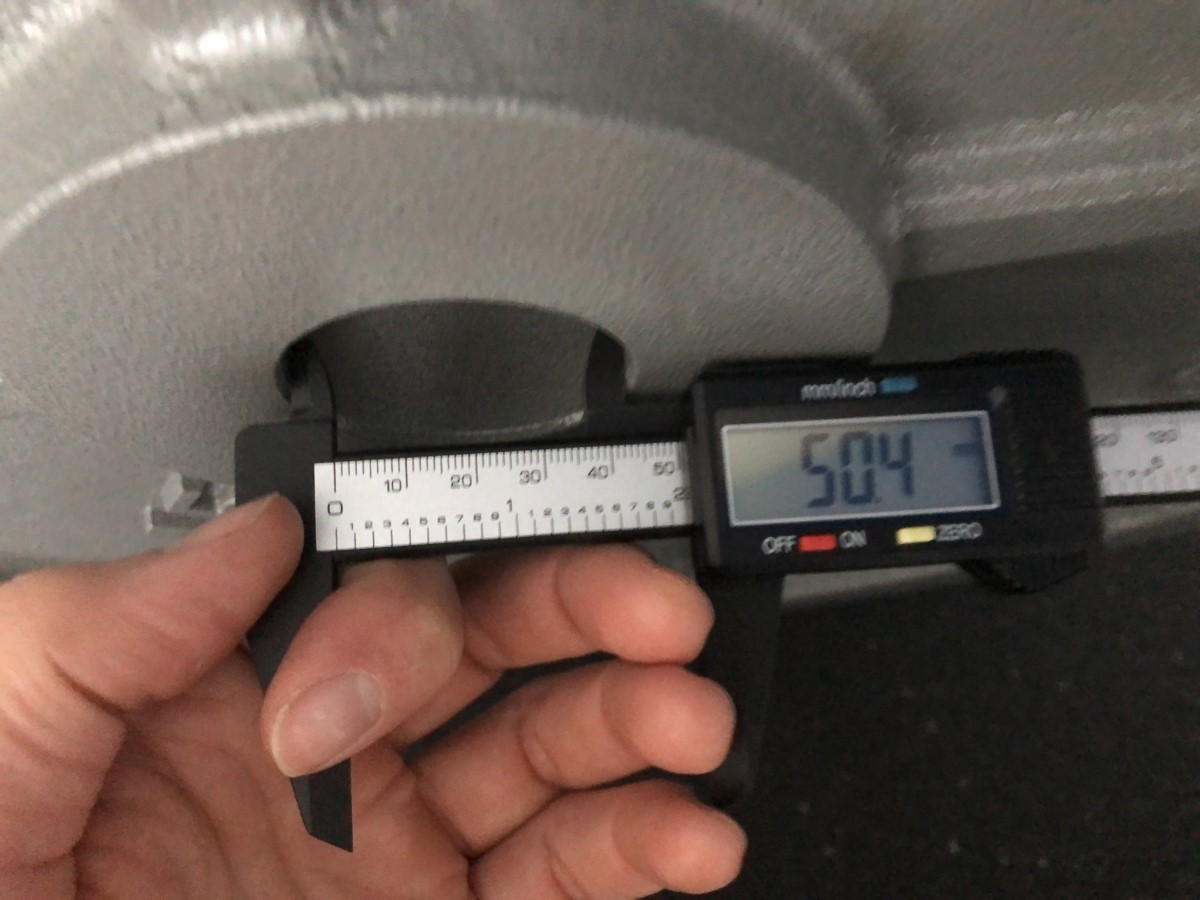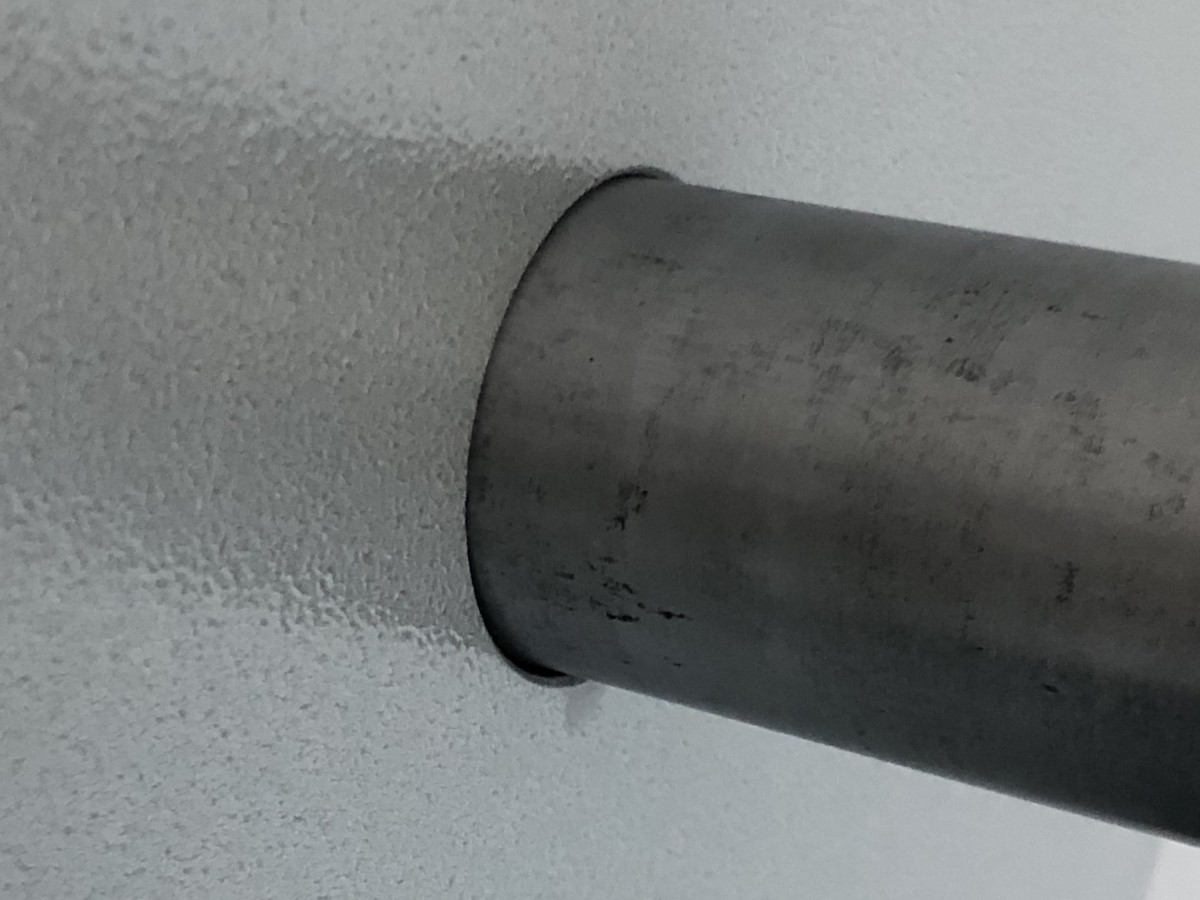 The hole sizing is excellent at 50.4mm. BoS on their product page gives a range of 50.1mm to 50.9mm. 50.4mm is basically perfect, just a half millimeter of play on a 50mm bar sleeve. A plate hole any closer to 50mm would be so snug that it would start to get annoying to have to line that sucker up perfectly straight to slide it on.
Update Aug 2021: BoS now advertises a 50.5mm center hole.
Those two measurements make me happy. Expecting that they would play well with my other plates and bar is the only reason I was willing to try these plates, and indeed the fit is great.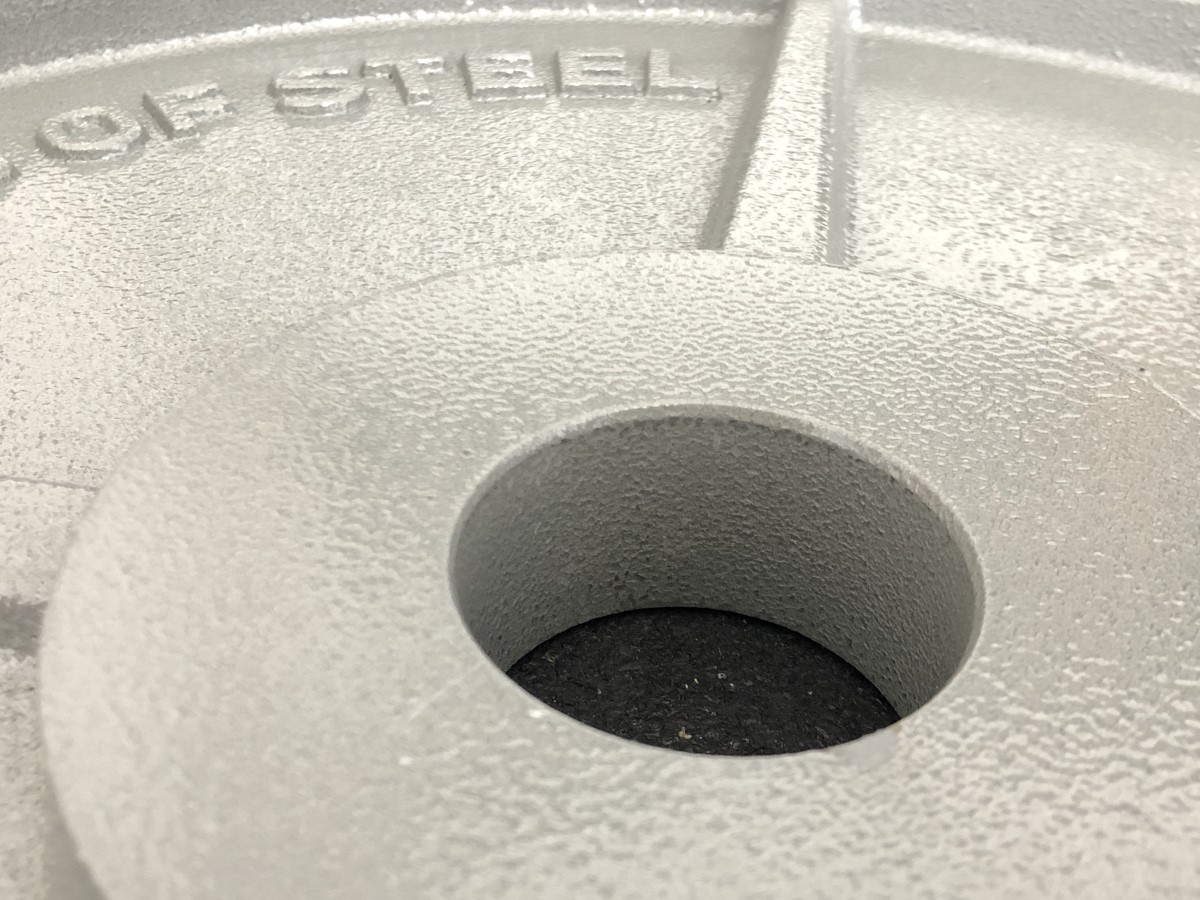 I ran my finger along the inside of the center holes. Very consistent, no rough spots. These won't scrape up your bar.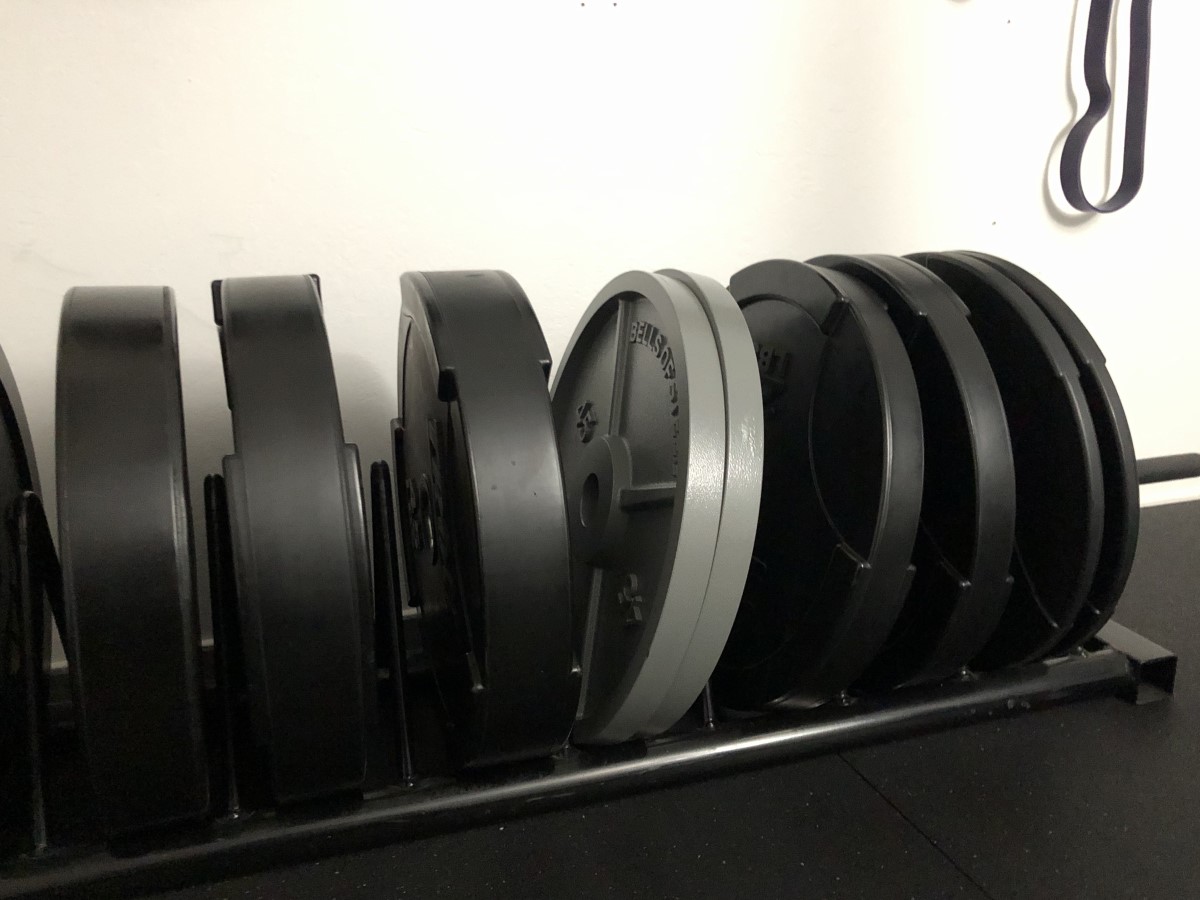 The thin profile of these plates means you can potentially store a lot of plates on a plate tree. Just 1.2″ thick. That's a plus I didn't think of until I had them in hand and considered where to store them. I have a tree for small plates. I chose to stick the BoS plates on my bumper rack, as you can see.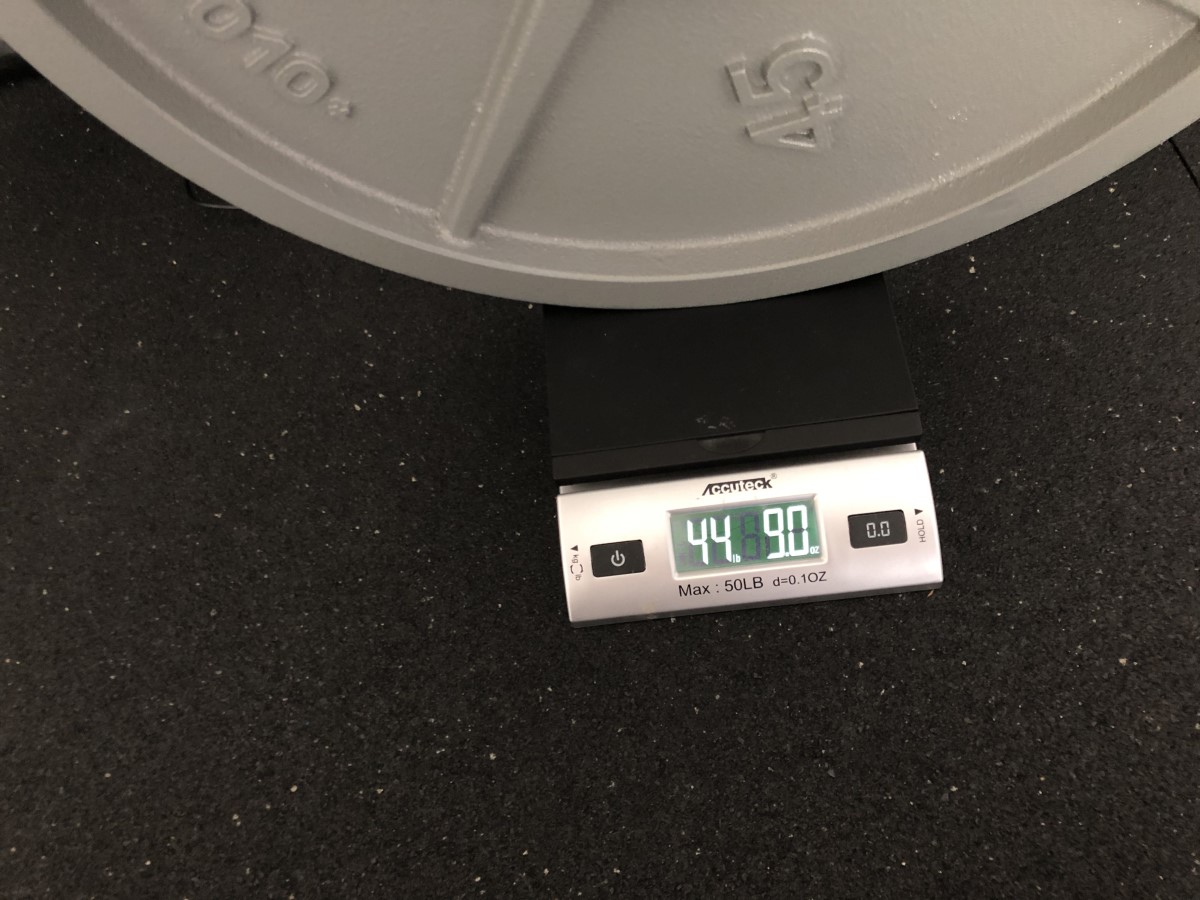 My postal scale, which is very accurate, says both plates are about 44lb 9oz. That makes them 7oz under weight. Given that BoS guarantees a tolerance of plus or minus 2%, this 1% difference is well within spec. Even so, I'm a little disappointed. I'd like to not have to remember to subtract a pound when I hit a new PR.
Update Aug 2021: BoS now guarantees their 45, 35 and 25 lb plates to be within 1%, and smaller plates within 3%.
I was wondering if the shallow rim of the plates would make them harder to handle, as opposed to deep dish plates you can really get your fingers under to carry one-handed. I can only get my fingertips under these rims. I have to use my thumb for sure, whereas a deep dish plate I could pretty much carry with four fingers if I remember right. That said, I have no trouble carrying these plates one-handed.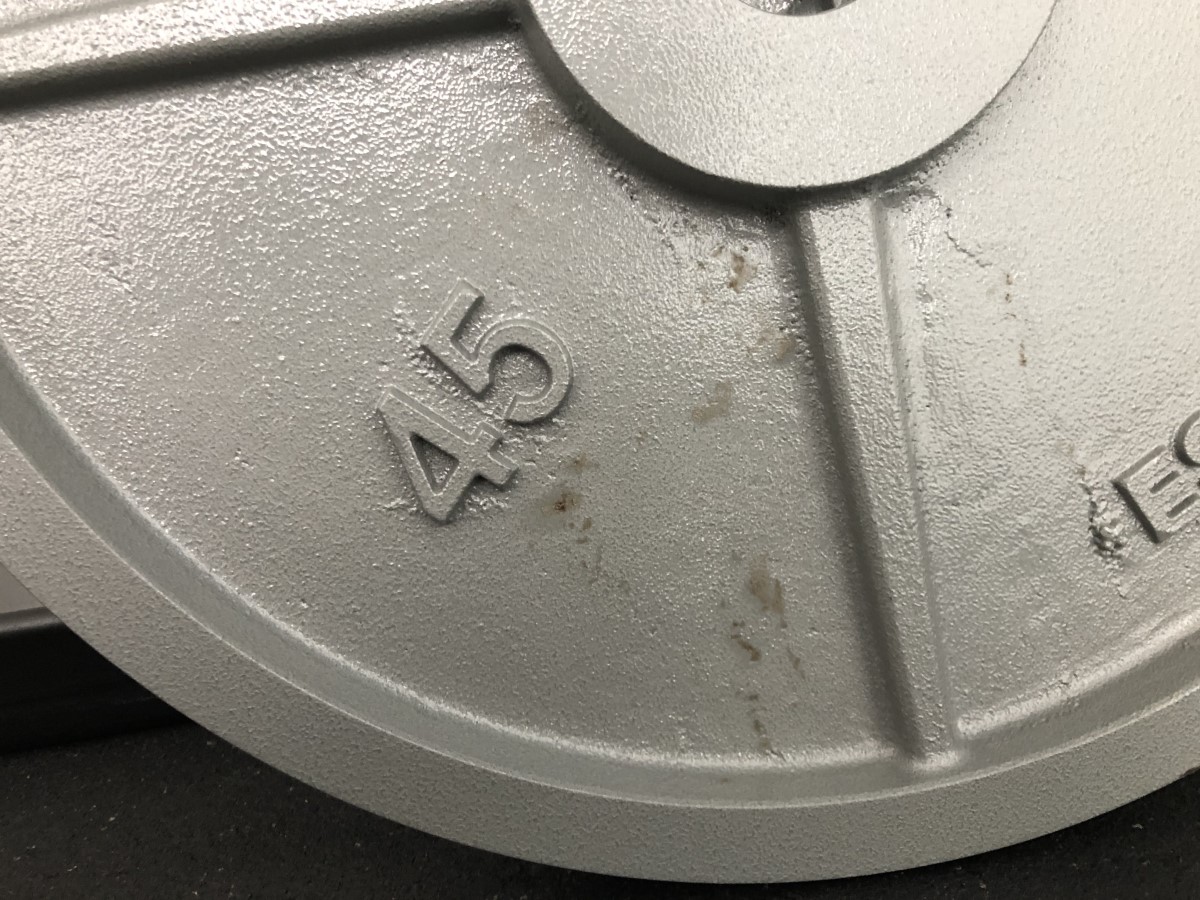 As for the grey finish, I'm still not a fan. The blemishes are just an FYI. Blemishes on iron plates are to be expected. There would have to be a piece chipped off during shipping, leaving a sharp spot, for me to really take issue.
Summing Up
These plates met my expectations. BoS did a good job with these and whatever quality control they're doing.
At 1.2″ thick for the 45lb, you will fit more of these plates on a bar or weight storage tree than any other accurate machined plates out there. That appears to be their main selling point. When you're mixing with bumpers, as I am, the thin profile is valuable.
Get them from bellsofsteel.us, which is their US-facing site shipping from Indiana. Canadian shoppers should order from bellsofsteel.com.
Next time I'd like to try the USA-made Rogue Deep Dish plates. Rogue guarantees those plates to not be under weight, and up to 2% over weight. That's a better range than plus or minus 2%. The BoS plates being 1% under weight bothers me. I imagine I'll keep using these for at least some months before considering a change. The Rogue are also appealing to me because I like the look of black plates, I prefer a large rim, and I wouldn't mind getting a look at the e-coat finish.