Black Friday Sales Have Started
I'll be updating the Black November / Black Friday sales on the Black Friday page, as I do every year. The 2020 Black Friday was pretty dismal with the supply shortages. This year's sales are looking better already!
Cheap Amazon Power Racks: Dangerous or Ok?
This was fun to watch.
Coop is now the drop-test guy as far as I'm concerned. He's done a few good ones now.
Basically he got a power rack off Amazon that people keep buying because it's so cheap, in order to do some heavy drops on its safety bars to see what it would take to break it compared to their claimed 800lb capacity. Along with the rack he got a pair of cheap aluminum collars off Amazon to see how they did. He had an existing Titan Atlas bar and a bunch of Eleiko bumpers he used for the test.
Rogue's New Thin-Profile USA-Made Plates
Until now, the Bells of Steel machined plates I reviewed took the cake for the thinnest machined iron plates on the market. Rogue just blew that title out of the water.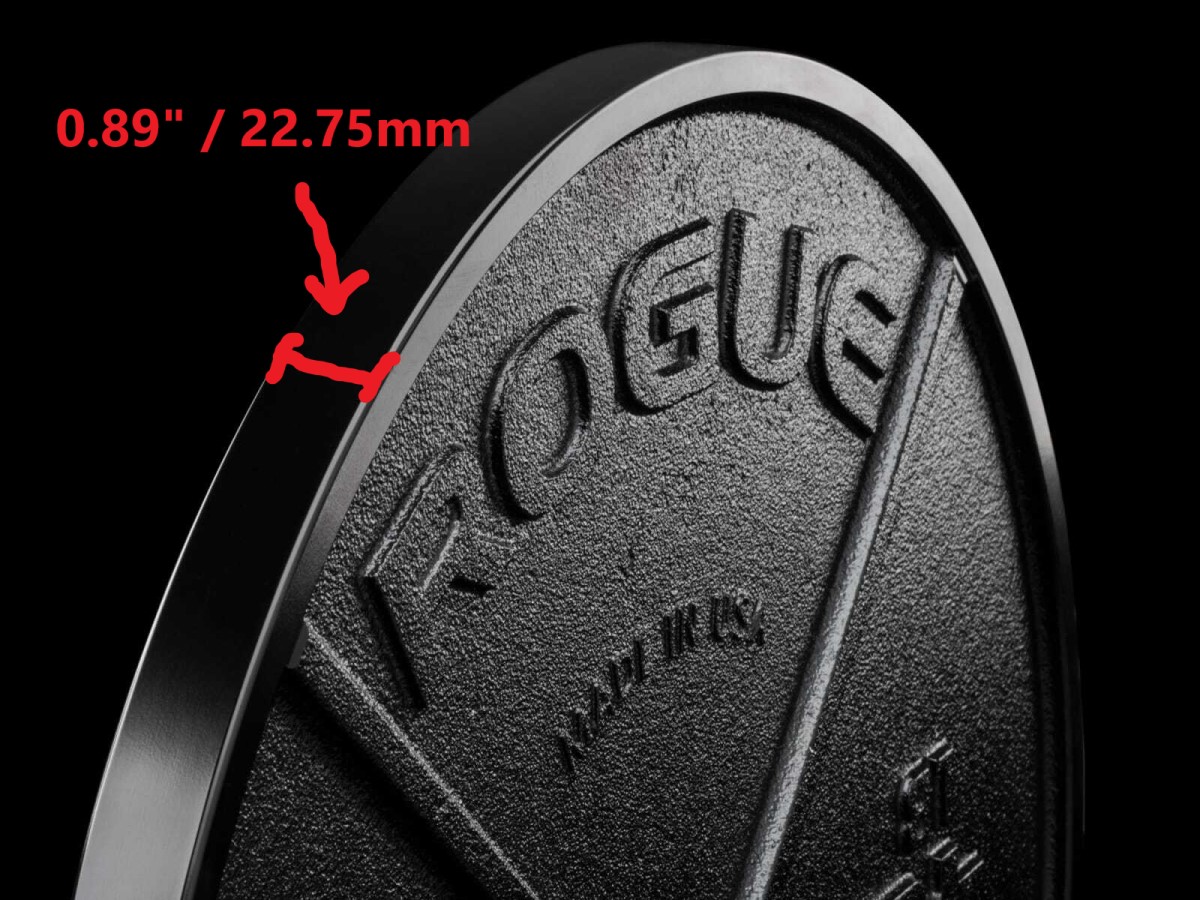 Bells of Steel's 45lb plate is 1.2″ thick. This one is 0.89″!
The construction of these plates that Rogue generically calls the USA Olympic Plates is basically the same as the USA-made Deep Dish Plates they came out with last year. It's a thin version of them, with the same ductile iron, e-coat finish, tight weight tolerance, and the 45lb plate has that perfect 450mm diameter.
What's the point of such a thin plate, you ask? Well, I can see a few. What they advertise is you can fit more plates on a bar, which means a LOT of weight. But this also means you can fit a couple more of these on the bar where you're mostly using bumpers and running out of space. Third, you can stack a lot of these on weight storage pegs, negating the need for another storage peg on your power rack or another weight tree.
The downside is the shallow dish makes for a plate that is not as easy to grip one-handed.
Gym Accessories Storage
Speaking of storage, many of us have found the value of pegboards for storing all our crap in a more space-efficient way than shelves or drawers provide.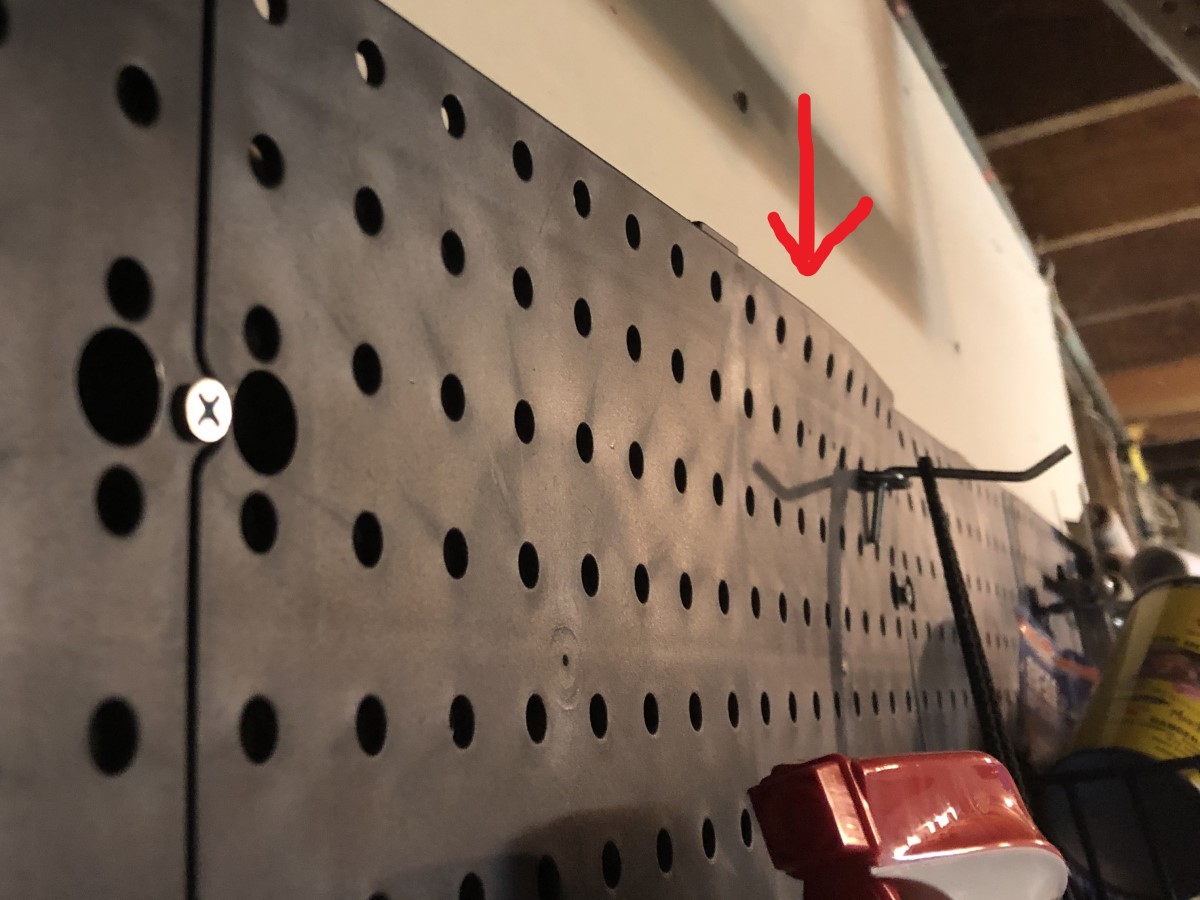 I got piles of Everbilt plastic 16″ pegboards from Home Depot a few years ago for my garage and my back room gym because they were cheap. Unfortunately the weight of my power tools has bent the plastic away from the wall over time, forcing me to rearrange my tools. The 50lb capacity is misleading. For my light gym accessories they work fine.
As far as steel pegboards go, lots of companies make them. Wall Control pegboards are favored because they have patented slots in addition to the traditional round holes. The slots are a better design, the way all the hooks will stay in place better. You have to buy their hooks/accessories to fit in the slots. Otherwise you can use any 1/4″ pegboard hooks on their round holes. You can get Wall Control boards at Home Depot, Amazon, lots of places, or any other steel pegboards if you want to just use traditional hooks.
If you do get another brand of steel pegboard, get one with 1/4″ holes for the best compatibility and snuggest fit with most hooks you'll find.