Oops, Titan Does it Again
You know, at least they keep trying. Eventually they get it right. I've got to give them an A for effort.
(the video was removed by its creator)
This is a video of their Hefty Bench.
Titan got back to him and is sending him a replacement leg that should fit right. But another person in this reddit thread said they ran into the same problem. If you have a problem like this, don't just let it go. Tell them, and most likely they'll look into it and fix it.
Ironmaster Made Micro Plates
I usually tell people to use PlateMates on their Ironmaster dumbbells to get the 1.25lb increments: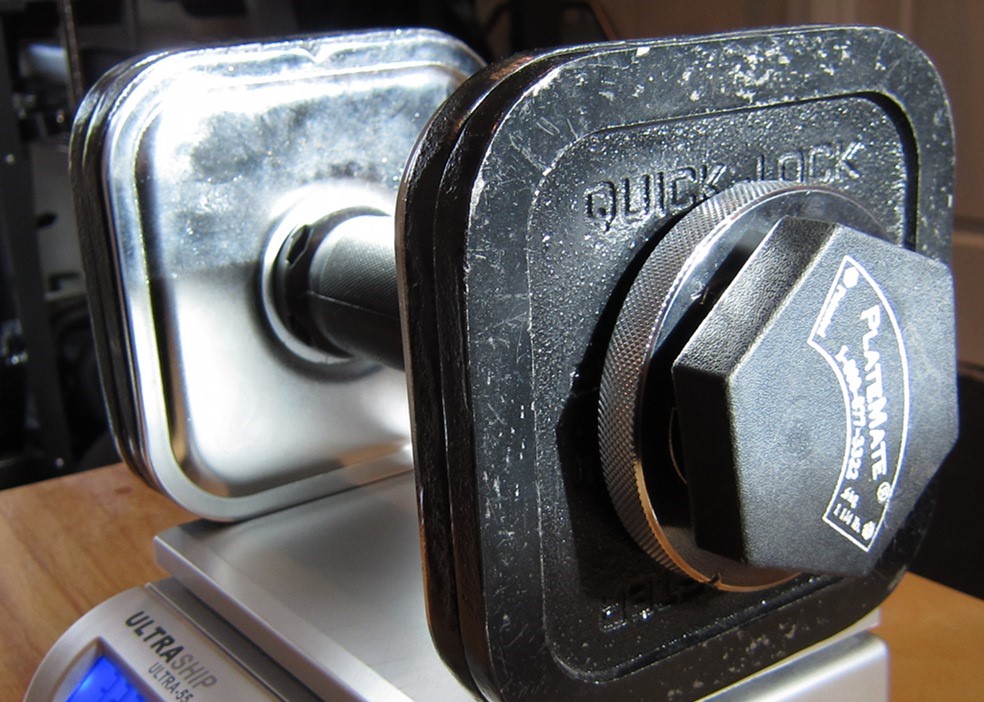 This works okay. Each magnet is 1.25lb so you have to use only 1 per dumbbell, making them a little unbalanced towards one end.
Good news! Ironmaster made some micro plates…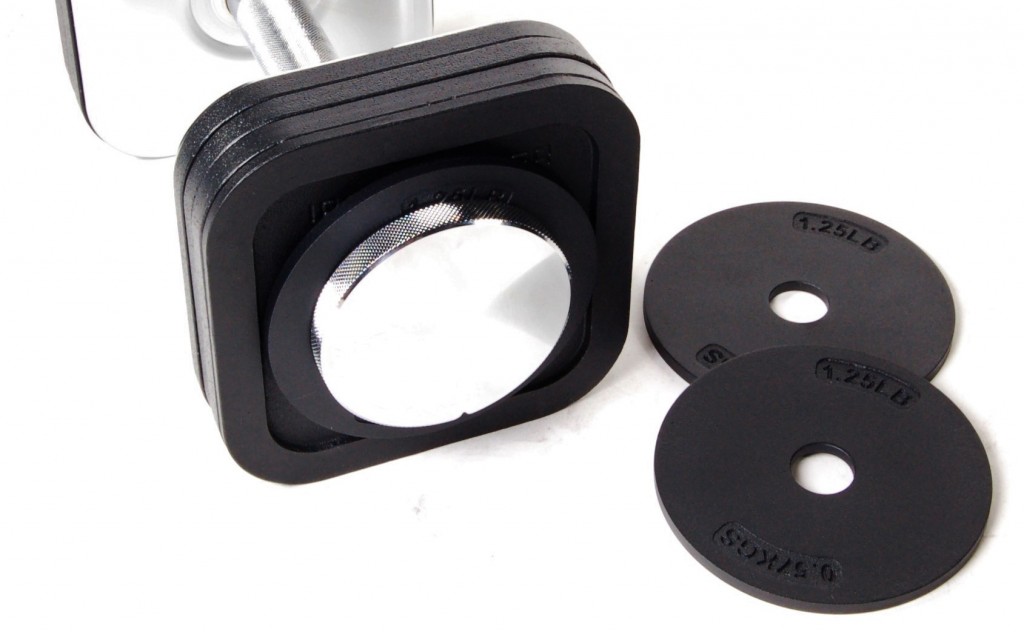 They're 1.25lb each, so it's the same basic idea as the Platemates, but cheaper, and the plates slide into the dumbbell instead of sticking out like the PlateMates. This minimizes the unbalanced effect of using 1 plate.
The Horrible Condition of New Eleiko Bumper Plates
I got a great email from someone who recently bought a set of new Eleiko training bumpers and an Eleiko bar to rant about how they were littered with defects and damage. Nothing to do with me, except he was wanting to buy some dumbbells from me and warned me that I better not send him junk like this (Thanks for the warning! See ya!).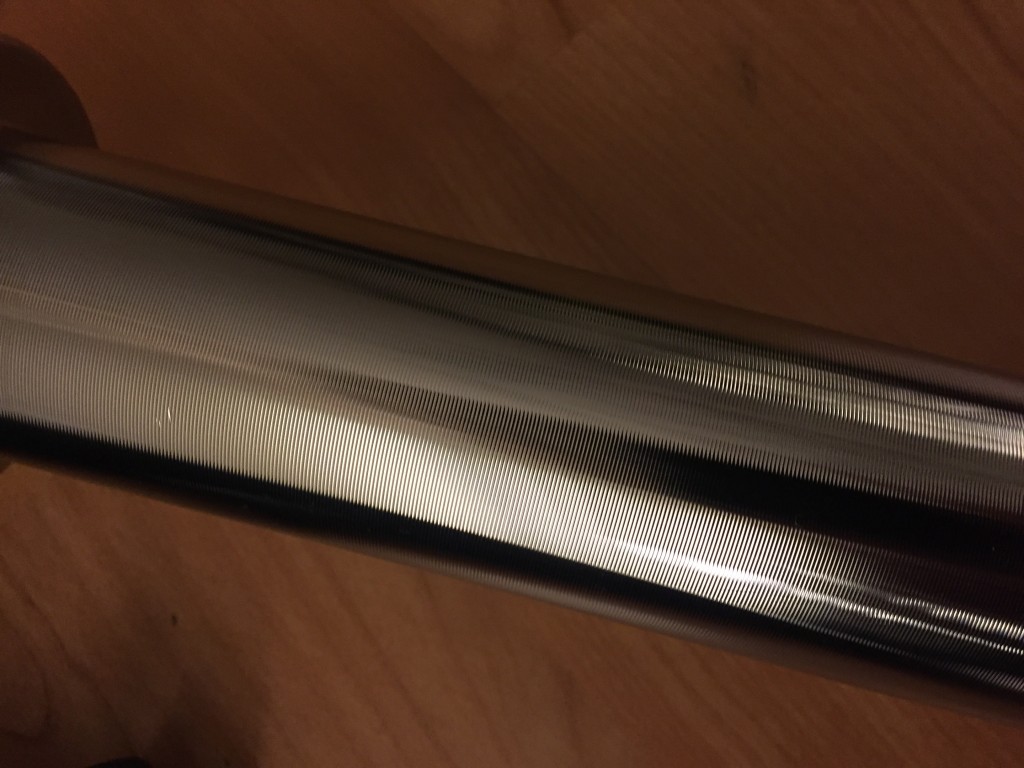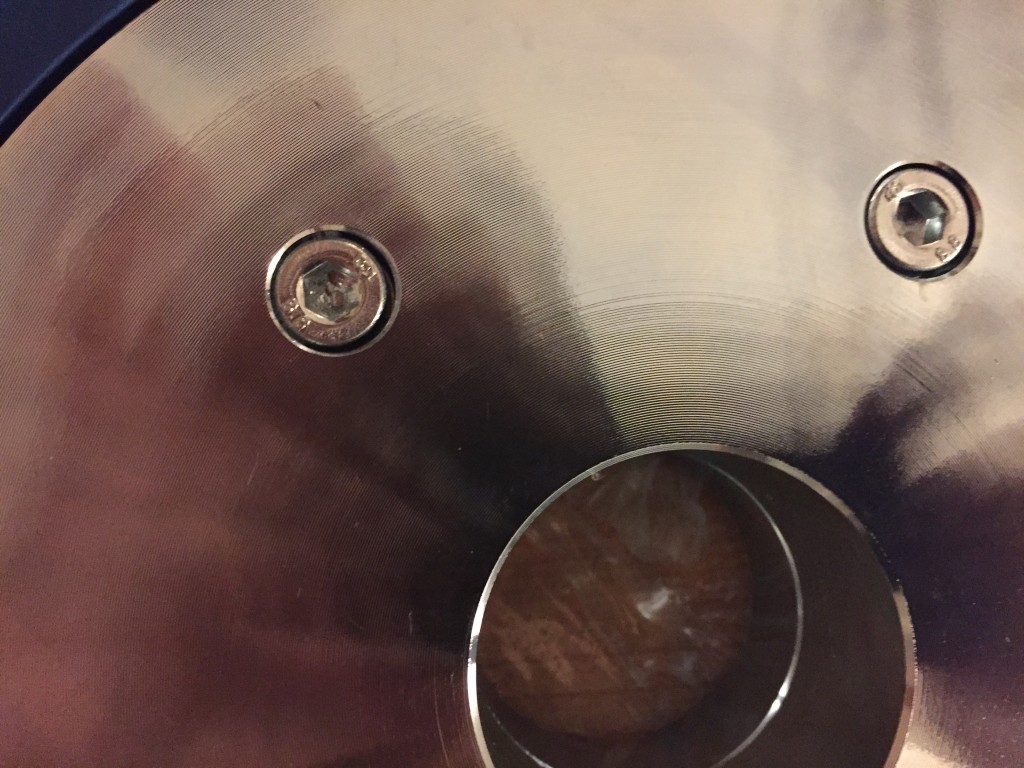 If you look closely you can see a little ding in one ridge of the bar's knurling, and some light scuffing to the mirror finish of the bumper plate hub.
Folks, this stuff is meant to be banged around mercilessly. Rust is bad. Paint rubbing off is bad. But the pics above are about as close to works of art as you're going to see in gym equipment. Stock photos that make equipment look flawless are about as real as supermodels in skin care advertisements.
If you don't like what you're looking at, you're gonna hate what some of us do with chalk, or the unsightly marring that a bead of sweat makes on that mirror finish of the bumper as it rolls down.
Anyway, to end the story, he contacted Eleiko, who told him nothing was wrong with his stuff (and that he's insane).
OCD diagnoses aside, let's move to the Boneyard, the place where normal people shop…
Boneyard OSO Collars
Rogue has these at 30% off while they last. People love the OSO collars. 4.8 star reviews on Rogue's site.
The Boneyard is Rogue's pile of used or slightly defective products. When I say defective, this usually means slight scratches, coloring errors, things like that. They're perfectly functional but can't be sold as "new" or they would get complaints.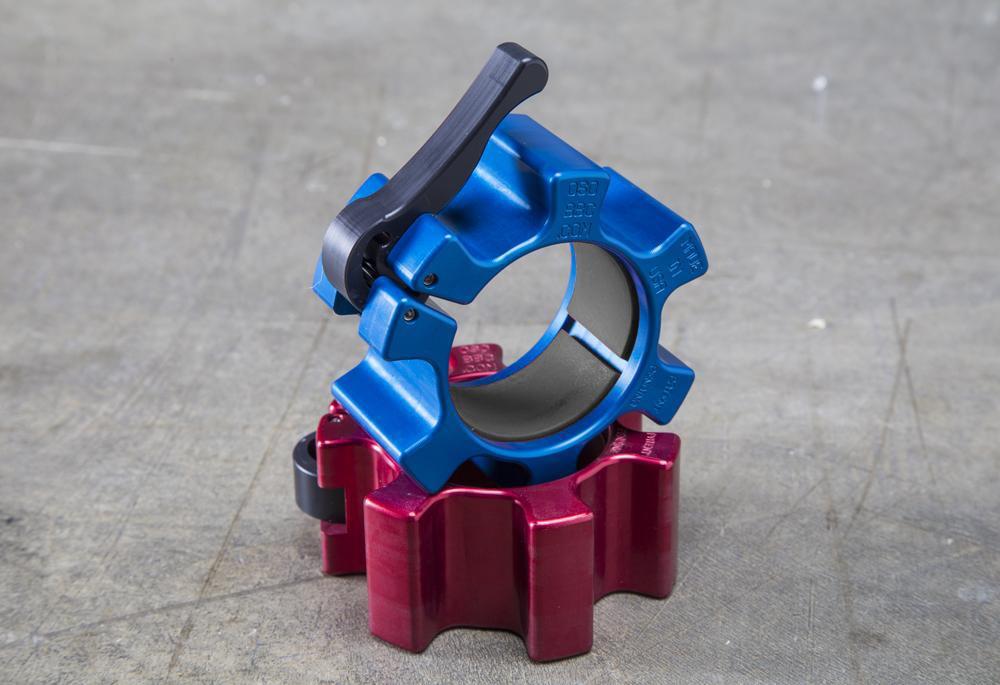 2×3 or 3×3 Rack?
Good discussion on bodybuilding.com about how the size of the uprights affects stability and bar re-racking. I'll just link to it. I hadn't planned on going over so many topics this month!
https://forum.bodybuilding.com/showthread.php?t=177665241
And as far as 3×3 racks go, Rogue has been busy…
This has been one of Rogue's most popular racks of all time.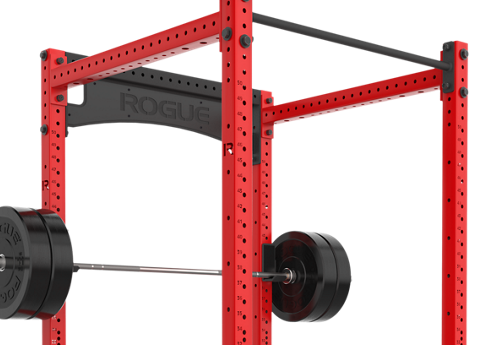 The two main improvements that stand out to me in the upgraded design are the addition of numbered holes on the uprights and an option for safety straps so that you don't have to get the rack with safety bars and buy the safety straps separately.