You can be the lucky winner of a Bomba Bar v3!
As part of our ongoing support of American-made gym equipment, we're partnering with FringeSport to give away this new version of the popular Bomba Bar that they just came out with last month.
This bar features some notable upgrades:
The shaft's old black zinc coating has been upgraded to black Cerakote, a ceramic coating that has been proven over the last few years to be one of the most durable a bar can have.
The bronze bushings have been replaced with needle bearings in the sleeves for an ultra-sensitive spin.
And of course, as of this new version it's now made in the USA.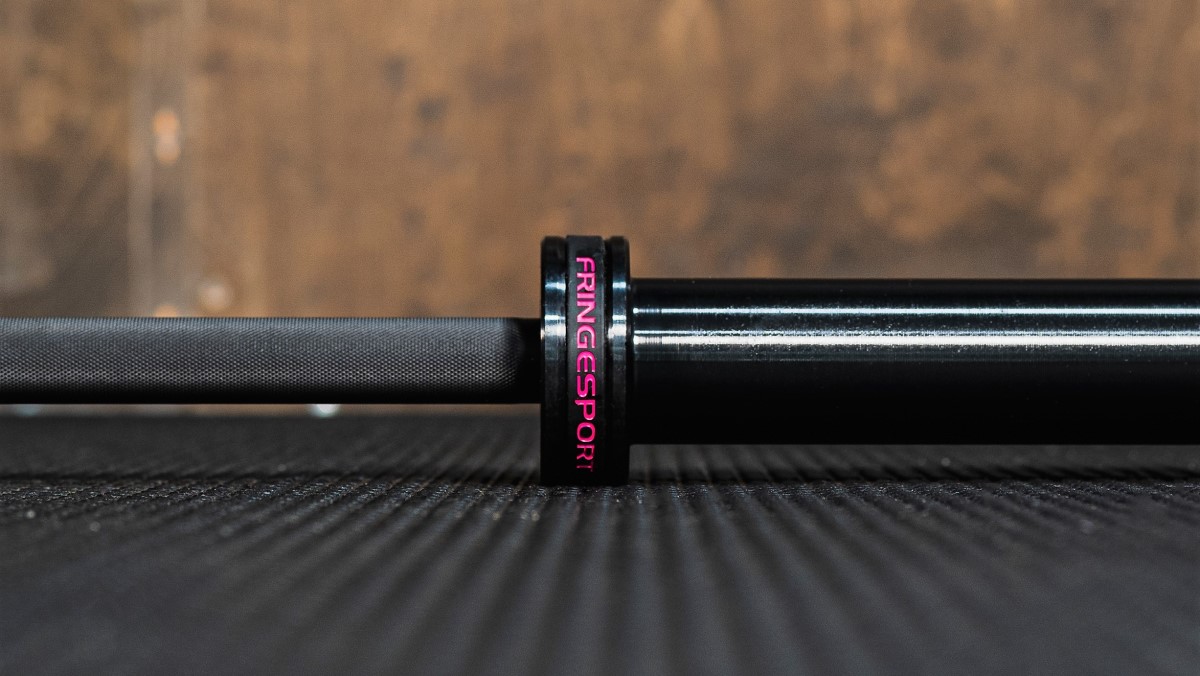 The winner has the option of the Women's 15kg Bomba Bar v3, which is a little shorter, lighter, and thinner, with otherwise all the same new features as the 20kg v3 bar.
To enter the giveaway, submit your name and email below by May 31st!
The drawing has completed.
WINNER: Greg Chalonger of Nevada City, CA
TERMS AND CONDITIONS:
Eligibility: This giveaway is open to residents in the 48 contiguous US states only, 18 years or older. Limit one entry per household. Employees of Two Rep Cave, its associates, and their immediately family or members of the same household are not eligible to participate.
No purchase necessary to enter.
You will be added to our email list. You may unsubscribe at any time.
A single winner will receive a Black Cerakote Bomba Bar v3, in winner's choice of 20kg or 15kg.
The entry period runs from May 17, 2021 through May 31, 2021.
The winner is randomly selected from all eligible entries after the entry period has closed.
After the winner has been contacted and confirmed, the winner will be announced both here and via email to all entrants.
We will publish the winner's name and city. You must agree to this information being shared to be eligible.