Rogue Fitness deserves recognition for the effort they are putting in to help with the COVID-19 pandemic.
First, some context.
This image was on Rogue's homepage on March 22nd: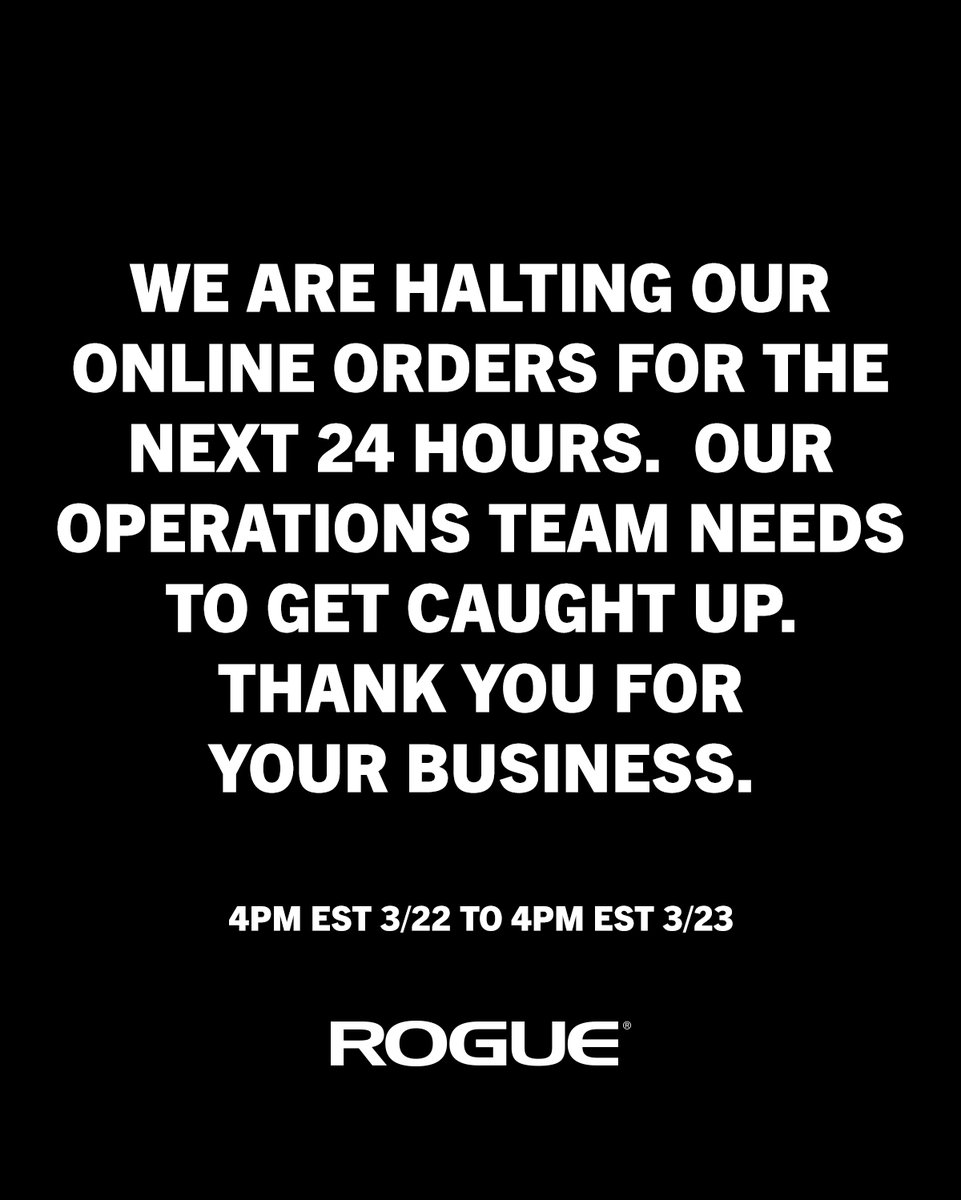 Starting March 16th, depending on the state or county, gyms across the country were being shut down as part of the emergency COVID-19 guidelines. By Friday, March 20th, millions of Americans, could no longer go to the gym and were desperately online shopping for home gym equipment. The stores all ran out of stock of pretty much everything worth buying.
Even Rogue with their 600 or some odd employees was falling way behind over that weekend. I assumed that's why they stopped taking orders.
As it turned out, in what has been called a "wartime effort" that many businesses jumped in to help with, they also were reorganizing their facility to temporarily make medical equipment like masks that hospitals were in desperate need of, while at the same time changing everything to comply with the sudden health guidelines to prevent the spread of COVID-19.
You need to see the size of their facility to really get the idea what we're talking about here.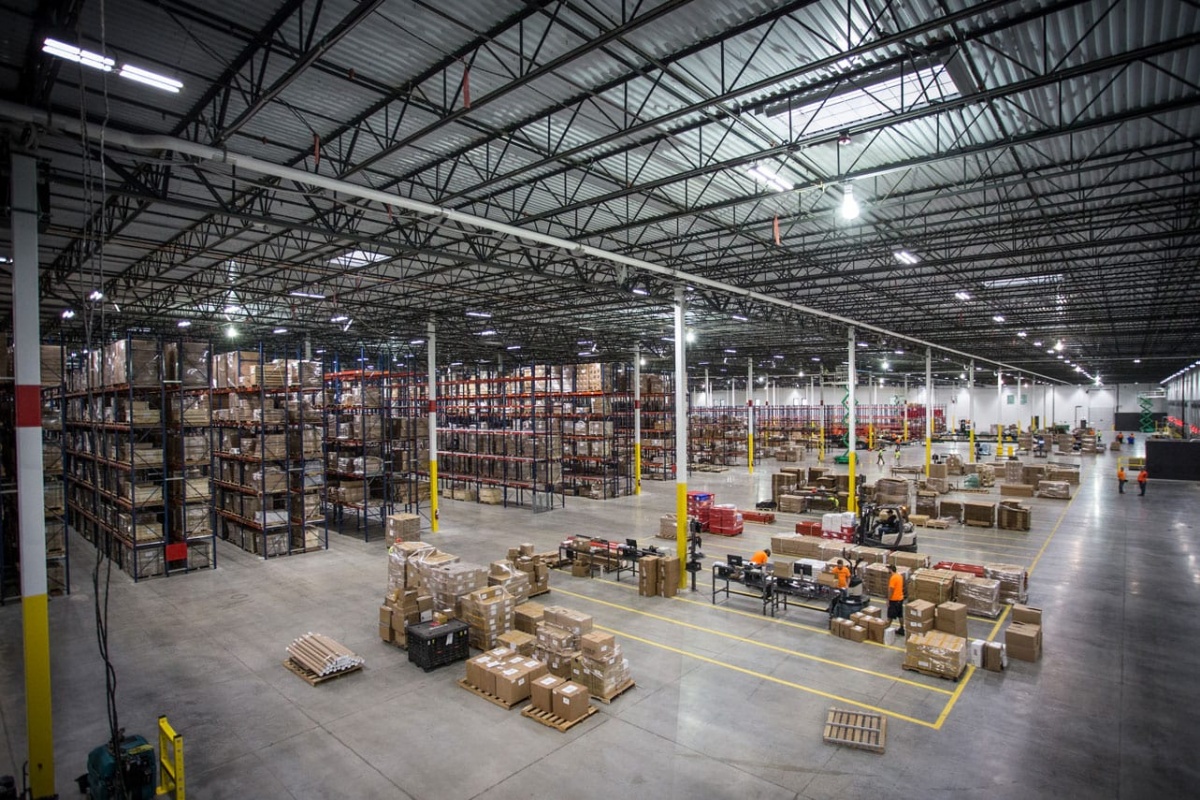 It's hard to find a picture of their design and manufacturing areas, for obvious reasons.
As with many states, Ohio issued a stay-at-home order, shutting down businesses across the state. One reason Rogue could continue to stay open for gym equipment sales is because they became an "essential business" partly dedicated to medical equipment.
The owner, Bill Henniger, years ago had rapidly built Rogue up from his garage to being a leader in gym equipment sales in just a few years, a growth pace that is remarkable, so he is the type of guy who could pull this off over a couple weeks.
It could not have been done with extra help. Rogue hired 100 extra people from shut-down businesses in the Columbus area to help with their massive demand in gym equipment sales and of course for medical equipment manufacturing.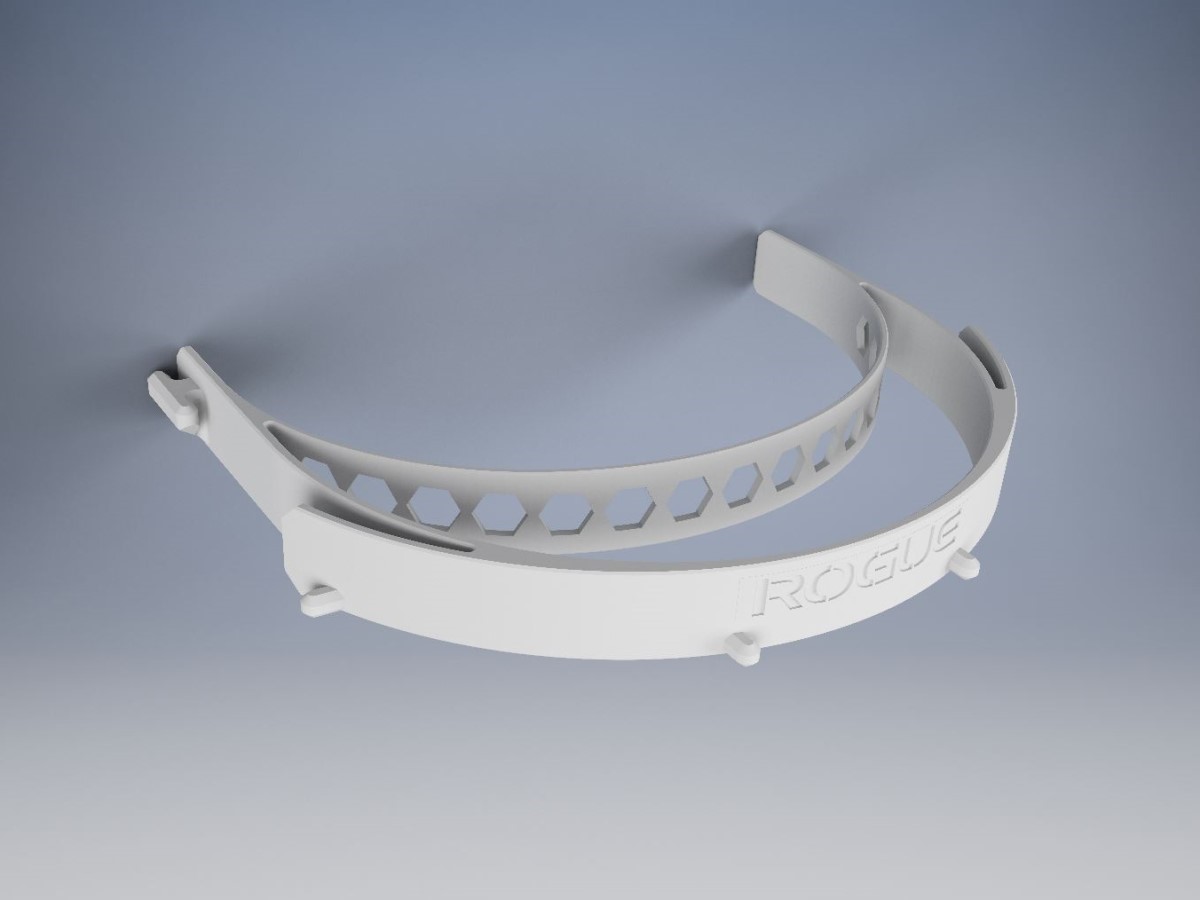 Update 4/24/20 – So far they have produced over 300,000 face masks, over 100,000 face shields, and 90 respirators.
You can see the rest of the details on Rogue's detailed COVID-19 operations timeline that they are sharing.
Out of all the fitness equipment suppliers in the US, Rogue is one of the only ones that has a large manufacturing facility that they can partially adapt for this without wiping out their normal gym equipment business. Other companies import gym equipment from China and don't do much manufacturing aside from maybe welding in their small shop. Rogue has become an experienced manufacturer, so they can potentially figure out how to make anything and set up a manufacturing line.
Do you know of any other fitness equipment companies doing something like this? Leave a comment below!