We have partnered with some gym equipment stores to offer you a discount on your purchases. When you use the code at their store, we get a kickback that helps fund this site.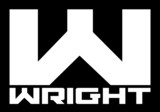 Wright is best known for their bumper plates that they've been selling and revising since the early 2000s. They also have a good selection of bars, racks, and other equipment.
Get 5% off at Wright with code TWOREP

See their good collection of bars, benches, and weights. They have an excellent return policy, paying return shipping should you be less than satisfied.
Get 10% off at Synergee with code TWOREP

A small company that started selling gym equipment locally in 2016 and expanded their reach nationally with their website in 2020, selling benches, racks, and weights.
Get 10% off at Giant Lifting with code TWOREP

USA-made bars, crumb bumper plates, kettlebells, and more.
Get 10% off your first order at Grey Man Gear with code TWOREP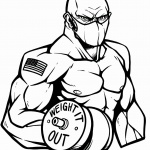 They started up in 2020 with some unique looking clear-coated steel plates. USA made, of course!
Get 5% off your order at Weight It Out with code TWOREP

American-made weight benches, power racks and squat racks. The power racks are their best sellers and are highly customizable with multiple color combinations, components, and additional attachments.
Get 10% off your first order at Stray Dog Strength with code TWOREP10
If you have an online gym equipment store that sells the types of products such as the above that Two Rep Cave features and reviews, please contact us and we can potentially add you here.