DISABLE YOUR AD BLOCKER FOR OUR SITE, OR YOU WON'T SEE ALL THE SPECIALS BELOW.
2018 BLACK FRIDAY DEALS ARE OVER
ALL LISTINGS BY STORE
We will rebuild and update this list again in early November 2019. Don't forget to visit us then!
---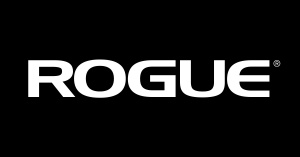 Rogue is the icon in the functional training / Crossfit equipment industry. They have built a reputation based on outstanding customer service, leading-edge high-quality products, sponsoring the Crossfit Games and being active in the fitness community.
Sales are over.
---

Adamant Barbell has been providing strength training equipment since 2007 to universities, Sheriff and police departments, fire stations and commercial gyms. We specialize in dumbbells and olympic weights.
Sales are over.
---

Ironmaster makes the popular Quick-Lock dumbbells that can be expanded to to 165 lbs per hand and are among the most durable adjustable dumbbells on the market. They also have some good benches and other equipment.
Sales are over.
---

Get Rx'd has been in business for many years, previously under the name Multisports. Their Get Rx'd brand supplies primarily Crossfit equipment.
Sales are over.
---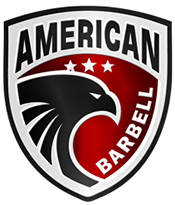 American Barbell is known for their high quality equipment on par with Rogue, and excellent packaging to prevent any bad surprises on delivery. They supply health clubs, boxes, universities, and professional athletes. 
Sales are over.
---


Bowflex is one of the most well-known companies in the fitness industry. They have expanded over the years beyond their single Bowflex machine and offer several popular pieces of equipment.
Sales are over.
---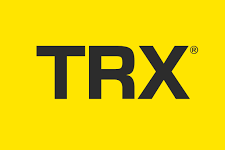 TRX is the well-known suspension trainer that utilizes your body weight for hundreds of exercises. You can find them in gyms across the country.
Sales are over.
---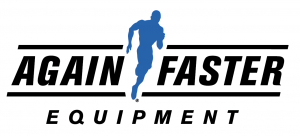 A leader in the Crossfit equipment industry. 
Sales are over.
---

Fringe offers a 365-day 100% guarantee on everything they sell. They even pay to ship it back in the first 45 days.
Sale is over.
---

Titan Fitness began in 2013 as a new brand of Titan Distributors. They have some of the lowest priced equipment on the market, and after their first shaky year the quality of the equipment has vastly improved.
Sale is over.
---

Sale is over.
---

Sale is over.
---

The founder of EliteFTS, Dave Tate, started the company in 1998 and has been into strength training since the 1970s.
EliteFTS's Black Friday sale is over, but they have moved into their Winter Sale, up to 35% off sitewide.
---

Rep Fitness started selling equipment in 2012 and has also produced a lot of good youtube videos going over equipment.
Sale is over.
---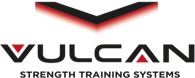 Vulcan Strength started in 2009 in Charlotte, NC. In early 2016 when the prominent MuscleDriver USA shut down nearby, many of the folks came over to work for Vulcan.
Sale is over.
---

Werksan makes some of the best barbells in the world. 
Sale is over.
---

Christian's Fitness Factory has been selling a full range of fitness equipment for many years and has a reputation for excellent customer service.
Sale is over.
---

Rocktape is a leading manufacturer of the revolutionary kinesiology tape that athletes swear by.
Sale is over.
---

WOD Nation specializes in accessories for Crossfit such as bands, massage tools, and protective gear. They also have some nice t-shirts!
Sale is over.
---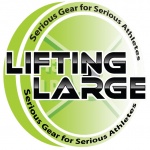 Lifting Large focuses on powerlifting equipment and is owned by a former competitive powerlifter.
Sale is over.
---


Sorinex has been producing exercise equipment since 1980 and is one of the most recognized brand names today.
No sale yet?
---

Kabuki Strength is a relative newcomer to the scene and has some interesting products.
Sale is over.
---

Eleiko produces the best IWF certified barbells in the world and has also been producing other high-quality weightlifting equipment for decades.
Sale is over.
---

See Amazon's Exercise & Fitness category with active deals now!